SATISFACTION GUARANTEED.
HEAR WHAT OUR CUSTOMERS HAVE TO SAY…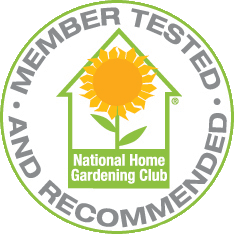 "This is the best by far, the very best deer repellent I have ever used."
— Dorothy R.
Pittstown, NJ
"It's magic! The deer didn't eat a thing!"
— Cheryl R.
Poughkeepsie, NY
"I would recommend this to anyone. Thanks again."
"ONLY THING THAT HAS WORKED. I HAVE TRIED EVERYTHING."

Art D.
Clinton Corners, NY
"We love DEER DEFEAT and have recommended it to all our gardener friends."

Michael S.
East Stroudsburg, PA
"We tried your product and IT WORKED just like you advertised! Thank you for this product."

"I love your product!! It is the only thing that actually works for our deer. Thank you."

"Your product is TERRIFIC! The rabbits RACE through our yard."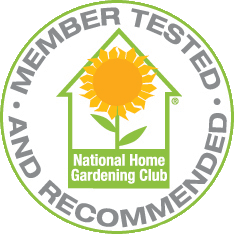 Our spray comes highly recommended.
Awarded the National Home Gardening Club seal of approval.
I followed your directions and soaked every bulb before planting in fall of '16. I planted nearly 300 bulbs - mostly Oriental Lilies which deer usually love. IT WORKED! They actually ate AROUND the 4-7' lily plants that I'd soaked in Deer Defeat before planting!
— Kit R.
Troy, MI
This is a great product. DEER DEFEAT really works. Thank you.
— Barbara C.
Clinton Corners, NY
DEER DEFEAT - It works - believe me - deer, rabbit, groundhogs. I live in a residential area, wild animals kept coming. I used this and they stopped. Thank you.
— S.P.
Albany, NY
We used DEER DEFEAT last winter and we didn't have any problems with the deer population, which is a big problem in our area.
— Elaine B.
Hopewell Junction, NY
In the past, deer have ravaged our flower and vegetable gardens. Since using DEER DEFEAT, we still see their hoof prints but our flowers and vegetables are untouched, growing and thriving! I appreciate the "greenness" of the product and the fact that it is safe for household pets. Thank you for such an effective and easy to use product.
— Phyllis P.
Port Monmouth, NJ
Deer Defeat "WORKS" fabulously! I used it all winter and every bulb, shrub, bush bloomed for the first time in 10 years!! Thank you.
— Joan M.
Rochester, NY
Really happy so far. More day lilies than I've had in years.
— Coleen C.
Perkiomenville, PA
My husband and I have used this product when nothing else worked. We saved our flowers as well as our vegetables. It worked on the stubborn woodchuck that made his home under our fence. Thanks so much for a great product!
— Bob and Teena S.
Kingston, NY
We have tried every chemical agent & mesh fences to keep the deer away from our hostas – and DEER DEFEAT not only works, but it is the only product that always works! We love it and will keep spraying it on always.
— Stan S.
Rhinebeck, NY
We were having problems with our daylilies. After spraying with DEER DEFEAT, the daylilies flowered beautifully.
— Denise M.
Cedar Ridge Nurseries
Saugerties, NY
I used DEER DEFEAT for the first time this year. I sprayed my hosta plants and the deer have not eaten any of them. DEER DEFEAT works really well.
— Frederick R.
Danbury, CT
I love it. Since I applied it, no new deer chomps. Thanks.
— Cindy K.
Trumwull, CT
I've been using DEER DEFEAT for 3 years. It's the ONLY THING THAT ACTUALLY WORKS! I use it on evergreens along a field border and it stopped them from coming into my garden through the field. I RECOMMEND THIS HIGHLY.
— Juliette S.
High Falls, NY
Having a major problem for the past 10 years with deer and rabbit attacks on all of our shrubs and flowers, both my wife and I felt nothing would help. We were introduced to DEER DEFEAT, and the effect has almost been a miracle. I highly recommend DEER DEFEAT to anyone to eliminate deer and rabbit destruction.
— Peter R.
Tivoli, NY
DEER DEFEAT has saved my plants & shrubs. In 2009, the deer almost destroyed my garden and now I have no problems. I swear by this product.
— Cathie W.
Poughquag, NY
DEER DEFEAT works better than anything I have tried.
— Anthony K.
Clermont, NY
DEER DEFEAT works great. First year my hostas have not been eaten by deer.
— Kristin H.
Hyde Park, NY
Rabbits were eating my squash and cucumber plants. I sprayed them with DEER DEFEAT and no more nibbling on my plants.
— Bobby L.
Tallahassee, FL
I have never written a testimonial before for anything. But this product is amazing. We have the most beautiful hostas for the first time in many, many years. Thanks again.
— Gyna S.
New City, NY
I tried the spray in late spring because the deer went wild with my flowers. It has kept away the deer, woodchucks and even the chipmunks in the potted plants. Thanks so much!
— Carol R.
Redhook, NY
Our flowers and shrubs are as beautiful as ever, all protected by DEER DEFEAT. What a great product."
— David P.
Dutchess Co, NY