SHIPPING INFORMATION
AND OUR RETURN POLICY.
Shipping Policy
Deer Defeat ships via either the United Parcel Service (UPS) or the United States Postal Service (USPS) to the connecting 48 states. Both shipping options may not be available on all orders. Please contact us if you have any questions about the shipping method for your order. Shipping rates are based upon the item(s) ordered and the destination of the shipment. Our goal is to fill orders within 24 hours during regular business days. You will be provided with the information necessary to track your delivery.
Returns
We know that Deer Defeat works, and we stand behind our product. If for some rare reason you are not completely satisfied, please contact us first. We have found that many times the issue is solvable with a better understanding of how and when to apply Deer Defeat.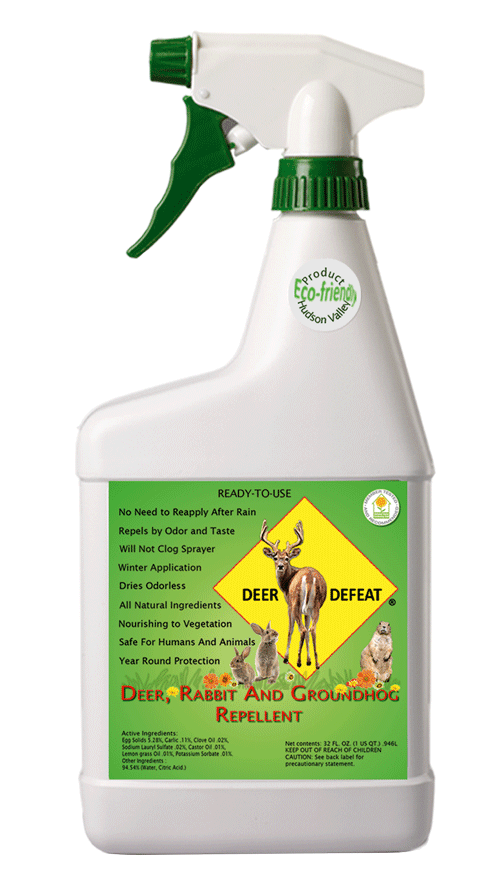 CLICK TO READ OUR FULL GUARANTEE
If you are not satisfied with Deer Defeat, within 30 days of purchase we will refund the full Manufacturer's Suggested Retail Price (MSRP) as posted on this website or the purchase price shown on your receipt, whichever is less. Limit is one unit per retail customer. Our guarantee does not apply to commercial use or applications.
Please send to us your original receipt and the back label from the bottle, along with your name, address, and phone number to:
Deer Defeat
P.O. Box 624
Elkhorn, NE 68022
Deer Defeat will not be liable for any damage, direct or indirect, associated with the use or storage of our product. Deer Defeat cannot guarantee the success of plant growth. Refund or replacement of the product is our only obligation.